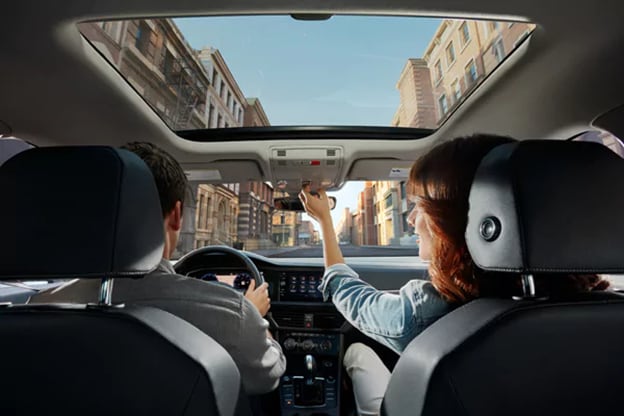 Many of our customers prefer to take on all repairs or customizations for their vehicles themselves. There is a deeply satisfying feeling that comes when you repair a vehicle yourself, and we understand exactly how our customers who think like this feel. For those customers, we have many parts in our inventory, ready to be used. Our parts center is available for all of our customers. We carry high-quality, genuine OEM parts. These parts are from the manufacturer. We also carry a great number of accessories to add personalization to any vehicle. It's easy to get exactly what you need for your vehicle with Jensen Auto Volkswagen.
Our Inventory
The parts in our inventory are used by our repair technicians to replace any parts in vehicles brought in by customers. Our technicians know these parts inside and out. If you are in need of these parts, we are happy to help you. The team in our parts center is more than happy to offer up advice about what parts will work best for your project, or just give you their professional opinion. If you would like to go ahead and order parts, you can do so online. We will get the part from the inventory to you as soon as we possibly can.
Ordering OEM Parts
Certain parts are for older models or are less common, and we may not carry those in our parts inventory. That does not mean that we cannot help you get them. If we do not carry a part that you need, we will order them on your behalf. Any parts we order our genuine OEM parts, so you know that you are getting exactly what your vehicle needs. Stick with us at Jensen Auto Volkswagen and you'll be on your way to getting your car repaired.
Go to our website to start your order today or give our parts team a call at 877-828-0313. Our knowledgeable staff will answer any questions you might have. Don't hesitate to call!
Hours
Monday

8:00 AM - 8:00 PM

Tuesday

8:00 AM - 8:00 PM

Wednesday

8:00 AM - 8:00 PM

Thursday

8:00 AM - 8:00 PM

Friday

8:00 AM - 6:00 PM

Saturday

8:00 AM - 5:00 PM

Sunday

Closed