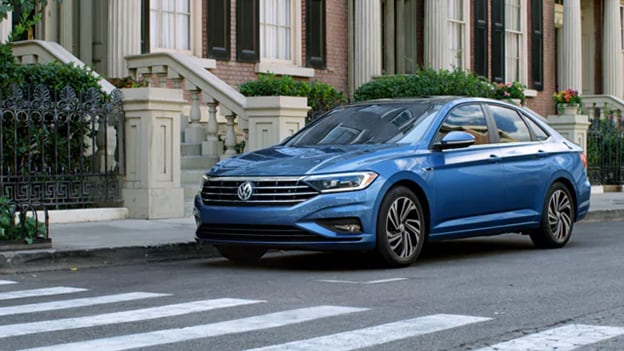 Customers have come to expect high-quality German engineering from Volkswagen. This leading perfectionism has caused the Volkswagen brand to become one of the most trusted and revered car manufacturers out there. Jensen Auto Volkswagen in Sioux City is a dealership that understands and is dedicated to these values and is ready to prove to all customers that they can expect a high standard of care when it comes to servicing their Volkswagen vehicle at Jensen.
Servicing at Jensen
Only leading experts should be trusted to service the specific needs of a Volkswagen. The top-quality technology requires a specialist's hands and you can be sure that you will find these specialists at Jensen Auto. Our technicians are all specially trained, certified Volkswagen technicians and have specific training in each Volkswagen vehicle. 100 years of Volkswagen knowledge is what goes into every service and repair at Jensen Auto Volkswagen.
The Dealership Difference
Getting your vehicle serviced at a dealership means that your warranties are able to be used. Warranties make your services and repairs more affordable, and we are proud to honor any warranties at Jensen Auto Volkswagen.
All of our technicians are highly qualified and are dedicated to providing the best possible customer service. We are all committed to excellence here at Jensen Auto Volkswagen, and that is a promise you get with the Volkswagen brand.
All of our staff at Jensen Auto Volkswagen are helpful and knowledgeable in Volkswagen. Whether you're looking for a new car or looking to service a vehicle, you'll receive the best help.
At a dealership, you can ensure that you are receiving the manufacturer standard care. Every dealership has brand standards to live up to and at Jensen Auto Volkswagen we are proud to honor the high expectations of Volkswagen that customers can trust.
Come Visit Jensen Auto
Jensen Auto Volkswagen is open six days a week, Monday to Saturday. If your vehicle needs to be serviced come see the experts, our technicians are ready to help you with any model of Volkswagen. Give us a call at 877-826-2165 to learn more about Jensen Auto Volkswagen or to make an appointment today!
Hours
Monday

8:00AM - 8:00PM

Tuesday

8:00AM - 8:00PM

Wednesday

8:00AM - 8:00PM

Thursday

8:00AM - 8:00PM

Friday

8:00AM - 6:00PM

Saturday

8:00AM - 5:00PM

Sunday

Closed